SPORTS AGILITY
EXPLORING ALL ASPECTS OF TRICKING, TUMBLING & FREE-RUNNING
AGILITY TRAINING
AGES 9-17
Sports Agility is a high energy and interactive class that explores all
aspects of tricking, tumbling and free-running. Students will learn and hone their ability to run, jump, climb, vault, roll and more in the controlled environment of
 our gym. This class is perfect for the beginner looking for a comprehensive 
introduction to urban gymnastics training or for those more intermediate to 
advanced who want to enhance their skill level even more!
Our facility includes spring loaded tumbling floors and trampolines, a foam pit, rings and high bars, plus endless blocks and equipment for building walls and towers 
that mimic outdoor structures. Rising Star Gymnastics offers the only facility on the 
peninsula that allows for urban gymnastics training in a safe environment!
CLASSES START IMMEDIATELY UPON REGISTRATION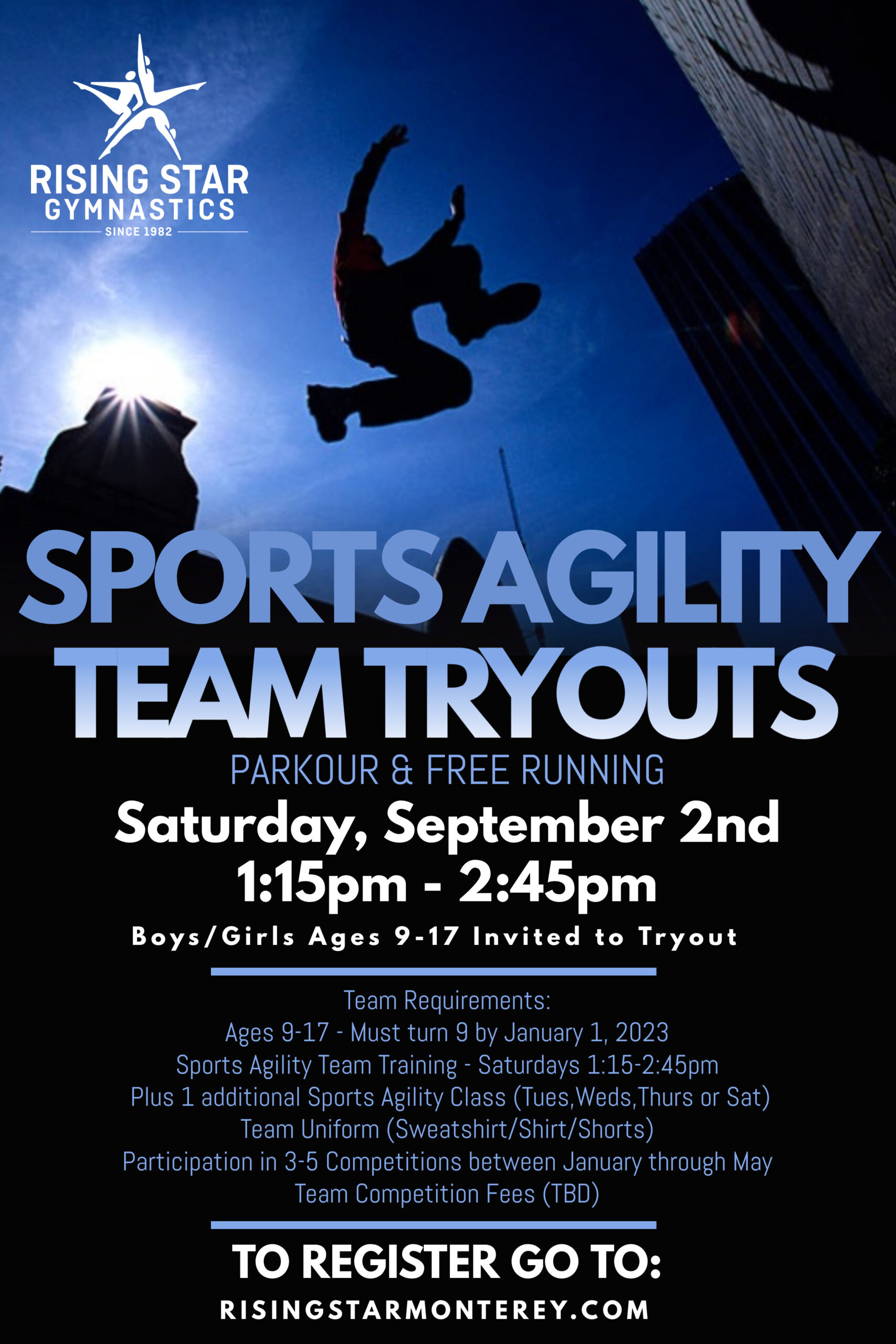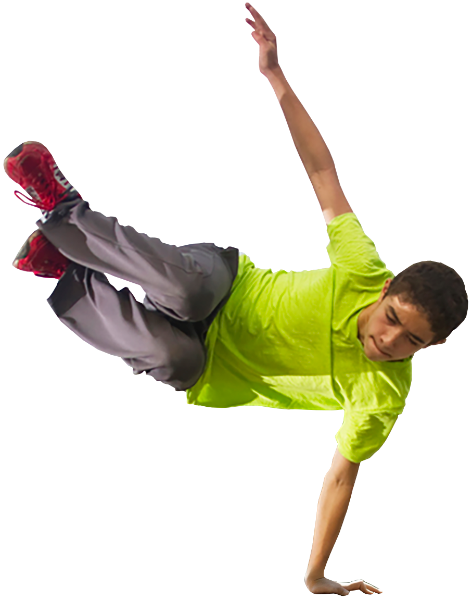 SPORTS AGILITY TEAM TRYOUTS
SATURDAY, SEPTEMBER 2, 2023 | 1:15 – 2:45 pm
Team Requirements:
Ages 9-17: Must turn 9 by January 1, 2023
Sports Agility Team Training: Saturdays 1:15 – 2:45 pm
Plus 1 additional Sports Agility Class (Tuesday, Wednesday, Thursday or Saturday)
Team Uniform (Sweatshirt/Shirt/Shorts)
Participation in 3-5 Competitions between January through May, 2024
Team Competition Fees (TBD)